"
ROBINSONS TRADITIONAL COBBLERS And R. T. C. VEHICLE CAR KEYS" We offer our sincere apologies for not being open, and for any inconvenience that we may have caused to our Customers, due to the Coronaviris outbreak. The closure is because we have our customers safety, health and best interest in the forefront, along with that of our staff. However, if you have an Emergency situation, such as broken or lost vehicle keys, or general keys, then please contact us by Text on 07824818787 or 07979865837 explaining in detail what your situation is. We welcome contact from all "Essential Workers" who require our services, again on 07824818787 or 07979865837 explaining in detail what your situation is. Your kind understanding is appreciated. Take care. Rob and Eithan. White River Shopping Center, St.Austell, Cornwall, Opposite Rowes Bakery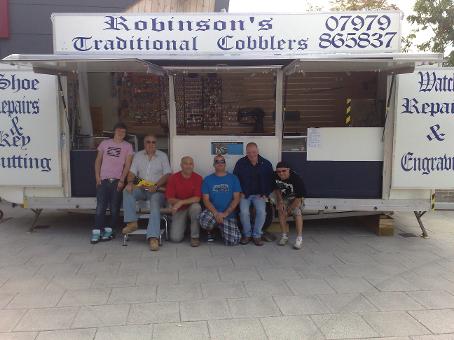 This is just a little part of the Robinson familly, starting from left to right.
Eithan, Big Collin, Little Collin, Rob, Reg and lee.
full vehicle
Motorcycle
Keys & Remotes , either from the shop or we offer a mobile service coming out to your homes,or even at your work place
If you have lost your keys not to worry because we also offer the service of producing a new key all diagnostically programmed to your vehicle.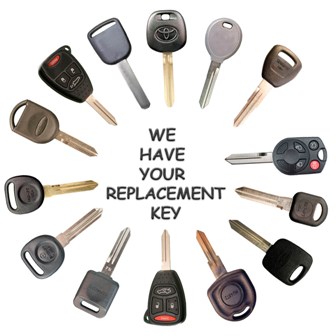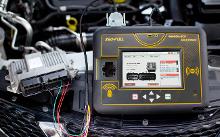 Using our bespoke skills in shoe repair's, we can expertly alter or repairs yours shoes, ranging from any thing up to soles and heels, or even a hosapital aproved build up. We repairs all types of shoes and boots, ie uggs, service issue boots, children footware and lots more, bellow is a few picture showing some of the work we have done and completed for customers.
Key Cutting.
We cut various keys from, your genral house front door up to maybe your vehicle laser cut key. On all our keys we offer every second key HALF PRICE. So pop, come see us and grab your selfs a bargin.
Watch Repairs and Battery Replacement.
We provide the service with watch repairs and battery replacement, its hard to give a exact price becuase all watches are differant so any inquireys, either ring us or pop in to the town.
Engraving
We can offer any thing from a pet tag all legal and engraves any where from £4.95 upwards all depending on what you fancy, we can also engrave watches, tankards, iPods and also phones.